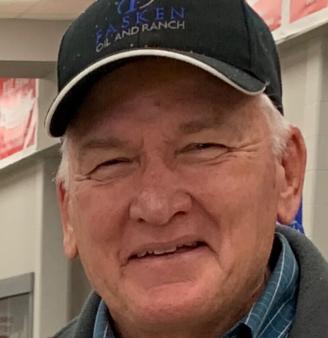 David Bishop graduated from New Mexico State University in May of 1975 with a B.S. in Engineering Technology. Upon graduation, David was hired by Continental Oil Company in the West Texas division.  During this Conoco tenure David held the job titles of Engineer Technician, Test Engineer. and Assistant Production Foreman. Many good company schools were attended during time spent with Conoco but the most influential was a beam pumping school taught by Fred Gibson and Howard Swaim. The subject of beam or rod pumping became his life's passion and ultimate occupation. 
David founded Cheyenne Service Company in 1978 which provided oilfield services such as well testing, onsite well surveillance, rod pumping system design, and rod pumping optimization. During his 28 years in business, David also participated in several Well Optimization and Well Failure Mitigation groups.
In 2006 David was employed by Fasken Oil and Ranch as an Artificial Lift Specialist. In this capacity, he continued performing dynamometer and fluid level surveys, designed rod pumping systems for newly drilled wells and optimized pumping designs for mature wells. In addition, as a Fasken Failure Team member, David analyzed equipment failures and made recommendations from the findings. He assisted in the founding and supervising of Fasken's Artificial Lift Department and also taught rod pumping classes for Fasken employees. In addition, David helped install, and monitor a SCADA system which eventually allowed surveillance of the majority of Fasken's rod pumped wells. David retired from Fasken Oil and Ranch in 2019.
Several other activities David has been involved in during his career are:
Teaching Oilfield Technology extension courses for Midland College
Presented Rod Pumping topics at the Southwest Petroleum Short Course in Lubbock, Tx. and the Artificial Lift Forum in Midland, Tx.
2014 - Chaired the Artificial Lift Forum in Midland, Tx.
2015 – Program Chairman of SWPSC in Lubbock, Tx.
2016 – General Chairman of SWPSC in Lubbock, Tx.
2015 to present - Southwestern Petroleum Short Course board member
After retiring David and his wife Robin moved to Lubbock, Texas to be near family. David is presently employed part-time by Texas Tech University at the Oilfield Technology Center.
David says he has been blessed with an occupation that has been thoroughly enjoyable and has met many friends and great people in the industry along the way. Most of all, he has been blessed with his wife of 50 years, two wonderful daughters and sons-in-law, and five fantastic grandkids.