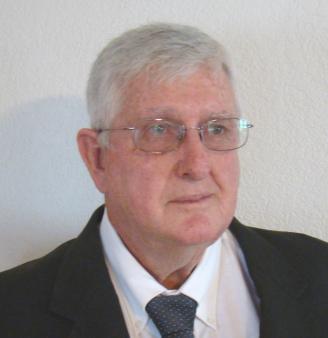 Prentice Creel was born in Roswell later moved to Alto, NM living on family farms and ranches. In 1965, he attended New Mexico State University in Las Cruces, acquiring BS Degrees in Engineering (1970, 71) Chemical and Agricultural, conducted advanced studies in Microbiology, Colorado State University (1978), and completed 120 CEUs in Petroleum Engineering (1983-1987). I am a Registered Professional Engineer in Texas, (Petroleum Engineering) 1991 – current.
Following graduating from NMSU in 1971, I and my wife Cathy operated family ranches at Carrizozo and Mountainair, NM.
I accepted an engineering position with Halliburton Energy Services in Odessa, TX 1980. I spent 28-1/2 years with Halliburton in various engineering and technology positions. I held positions from Field Engineering to District Engineer in Odessa and sales to Sr Technical Advisor in Midland. In 2007, I retired from Halliburton after serving on the Technology Team addressing Cementing, Conformance, and Reservoir Analysis.  
I accepted a position with Kinder Morgan CO2 Company as a Senior Reservoir Engineer for the SACRC Unit in 2007. I performed reservoir monitoring and characterization analysis on team projects to develop and improve recovery through conformance options addressing inefficient cycling of CO2 and water on Units.
I began consulting & teaching in 2010. I provided engineering, diagnostics analysis, and design services. I taught schools to MEDCO, Indonesia, PetroMentor (Univ. Houston & China) for Chinese Oil Field Management Groups, PERTAMINA & the Univ Indonesia (Jakarta), Petroleum Development of Oman (Muscat), Repsol YPF – Argentina, Aqueolic Canada and Direxit - Canada, PEMEX - Mexico, and Occidental Permian - Houston.
I served on Amoco Production's Global Flood Management and Production Enhancement Team (1992-1998), on Altura Production Company's Production Evaluation Team addressing Conformance Solutions (1999–2002), on Exxon USA's Global Conformance Management Team as an advisor (1996─1999), on Phillips Petroleum Conformance Team (1996─2007), and on Occidental Permian LTD Conformance Team (2002─2014). He was on Halliburton's Global advisory support team addressing well completions, conformance, and cementing operations (2003─2007). I served on the Geothermal Committee for Emerging Energy Technologies and Developments (2004-2011), and as an advisor and consultant on PDO's (Production Development of Oman) Projects addressing Reservoir Management and Conformance (2005-2011).
I have been a member of the American Association of Drilling Engineers (AADE), American Petroleum Institute (API), International Association of Drilling Contractors (IADC), and the Geothermal Research Council (GRC). I am a member of the Society of Petroleum Engineers (SPE) where I have served in various offices for over 27 years; Southwest North America Regional Director on the International SPE Board (2003-2008), Director Trans-Pecos SPE Section, and various TP section offices in Odessa (1990-2002). I served as a Senior Division Judge on the Annual SW Texas Regional Science Fair (1980 – 2015) representing SPE's Recognition Awards. I received the SPE "Southwest North America Regional Service Award" in 2000. I have authored or co-authored over 20 SPE & Geothermal Research Council Papers.
I began giving papers at the SWPSC in 1985 and served as a Session Chair from 2002 to 2006. I joined with other SWPSC Board members and industry specialists in conducting Short Course Schools from 2005 through 2015. I served as the Program Chairman for the SWPSC in 2008 and as General Chairman in 2009. I currently am on the SWPSC Board.
I retired in 2019 and live in Logan, NM on Ute Lake. I still maintain a consulting business for various companies and operators on varying issues in conformance and well integrity services.